Since 1981, Serbaco has provided 24/7 service for maximizing performance and maintaining emissions compliance of baghouses for over 10 million cubic feet per minute (cfm) of air in the steel, cement, wood, and heavy industry. We also maintain an additional 75 million cfm of dust collectors at plants like yours that rely on our daily, weekly, monthly, quarterly, or annual inspections.
Repair/Replace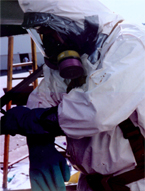 Dust collection systems, wet scrubbers, electrostatic precipitators, fume filters, air handling systems, ventilation systems, airlocks, material conveyors, augers and more.
Rebag/Recartridge
All types of dust collectors, top load, bottom load, shaker style, pulse cleaning, baghouses of all makes. We can also supply filter media, bags, cartridges and cages.
Predictive Improvement Maintenance (PIM)
Custom designed programs to meet your requirements – as often as daily, weekly, monthly, quarterly, or annual inspections as needed. Serbaco provides reports of performance, safety issues, as well as maintenance advisories  that are needed regularly for local, state, and federal air permit requirements – a Serbaco specialty that our clients rely upon.
Systems Optimization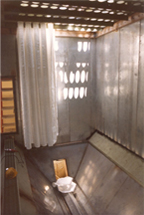 Balancing airflows, fans, and blowers, restoring system integrity and optimal flow, reducing power consumption, which improves performance.
Emergency Response
Usually within hours, we can begin mobilizing to your site to access damage and proceed to get your plant online as soon as possible. We can restore damage from fire, explosion, contamination efficiently and cost effectively.
Hazmat Trained
Our crews are OSHA 30-hr & HazWoper 40-hr trained and certified for your protection, and to meet the needs of strict safety standards. At Serbaco, Safety is our first priority.