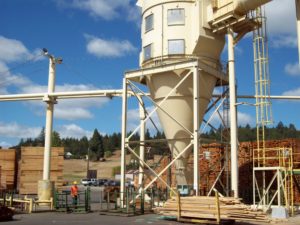 Innovation is perhaps the central feature of Serbaco's engineering work. On a typical engineering project, novel and puzzling situations have a way of cropping up constantly. The ability to respond creatively to these challenges—to innovate—can spell the difference between success and failure.
A Name with a Reputation
Our name has been synonymous with engineering excellence and achievement in a wide variety of project areas: mining and metallurgical facilities; grain operations, waste power generation plants, chemical manufacturing, food plants, and major commercial facilities.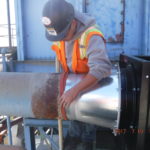 New/Existing Systems Engineering
Studies and recommendations — existing and potential systems
Reverse engineering parts or replacements to a system
Development of project scope, specifications, & budget
Air Quality Control Upgrades
Dust Collector Conversions – from shaker style to Row pulse jet
Round MAC low pressure to high pressure
Problematic notch style cages to round snap ring bands – better sealing/easier to service
Industries
Aluminum primary & secondary
Asphalt Roofing
Ceiling Tiles
Chemicals
Coatings
Electronics
Energy Production
Exotic Alloys
Explosives
Ferro-Nickel
Ferro-Silicon
Food Additives
Food Process
Forest Byproducts
Foundries
Galvanizing
Grain
Incinerators
Lead Smelters
Lead-Acid Batteries
Lumber
Paper
Petroleum Coke
Petroleum Refineries
Pharmaceuticals
Precision Investment Casting
Rolling Mills
Sandblasting
Silicon Smelters
Sintering Plants
Steel Fabrication
Steel Smelters
Tungsten Carbide
Zinc